*Whilst Lanchonete.org was originally a five-year process, we continue hosting artists and urbanists on site at the lunch counter and its environs up until now, such as Lavi Kasongo, Abdoulaye Guibila, Fernando Pereira dos Santos, Margem, Edgar Calel, Thiago Correia Gonçalves, Andrew O'Connor, Vertical Studio, Anat Litwin, Adler Murada (review of one participant by another, Carina Paoletti), Passeio Urbano, and Umlilo & Stash Crew. 2018 was originally conceived as a public programme or Post-Planning Cycle after the initial five-year project.
All guests and participants since the beginning of 2019 can be seen on the homepage blog. Biographies for long-term participants not featured in the archive, such as Thiago de Paula Souza, Thiago Carrapatoso, Abdoulaye Guibila, Joel Borges and Paula Querido Van Erven are on the People page. The Lanchonete history (2013-2016) can also be viewed as a chronogram, and some artist/urbanist interactions, such as Publication Studio, FICA and HabitaCidade are best explained in the archive's THEMES section.
2018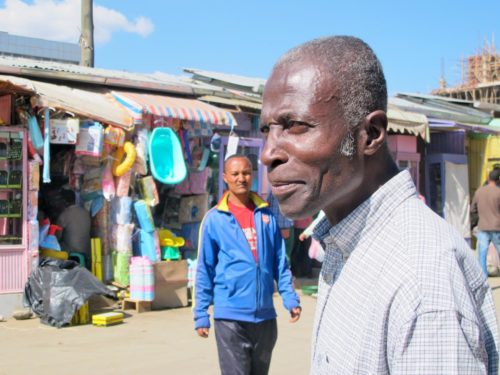 Akinbode Akinbiyi
Akinbode Akinbiyi is, by way of photography and poetry, a chronicler of the quotidian. He is interested in "everydaylifeness" rather than everydayness; two states differentiated by Akinbiyi's profound interest in being—human beings, among other beings, and the way that they craft, navigate, and relate to societies and spaces.
https://www.goethe.de/ins/br/en/kul/sup/echoes/exp.html
Coletivo Coletores (outbound: Dakar)
Coletivo COLETORES is an art/urban intervention Collective, formed in 2008 in the periphery of the East Zone of the city of São Paulo, by the artists Toni William and Flávio Camargo. With a history of actions that think about the city, its people, and the relationships between art, the city, technology, and the public, Coletivo COLETORES has sought paths that explore different ways of playing and of interacting with the city. Since the year of 2016, Coletores has collaborated with Lanchonete.org, realizing a series of projects that promote the articulation between territory, memory, and corporality. During these three years of activities, Coletores was able to contribute to various actions, such as: QUEER City, Open Doors — Goethe Institut, the Neighborhood Museum – Paim, 13th Contemporary Art Biennial of Dakar, and the project Cartographic Bodies, which was realized as a parallel program to the 33rd Contemporary Art Biennial of São Paulo.
See Post-Project Cycle
facebook.com/coletorescoletivo
saomateusemmovimento.org/medialab
youtube.com/channel/UCC7-Y_kXrCoNVAI1S8k0aWg
www.dasding.org/coletores
E-mail: arslab@hotmail.com



Thiago Correia Gonçalves (2013 Outbound: Prague for Modes of Democracy, 2014, 2015, 2018, 2020, 2021)
Thiago Correia Gonçalves (*1983, Brazil) lives and works in São Paulo and New York. He studied Cinema at FAAP(SP-BR) and Architecture at the Escola da Cidade (SP-BR) and Architectural Association (LDN-UK). Among the institutions where he has shown his works are: Niklas Schechinger Gallery (2014), Hamburg (GER); Vitrina, MASP (2014); Memorial da América Latina (2014); Centro Cultural São Paulo (2013), all in Sao Paulo; Casa de Cultura Mário Quintana (2013) and Galeria Península (2014) in Porto Alegre (BR); and Dox Center in Prague (CZK).
See Post-Project Cycle.
See Lanchonete.org Brochure featuring Thiago's work.
See the Lanchonete.org launch zine Thiago designed for Tijuana Book Fair (São Paulo, 2013).
Raphael Daibert (2013, 2014, 2015, 2016, 2017, 2018; Outbound: Malta)
Raphael Daibert is a researcher, curator, cultural producer and activist, based in São Paulo, Brazil. Current Master's student in Art Praxis at the Dutch Art Institute. Assistant Editor at ArtsEverywhere platform and fellow researcher at the study group "Gesturing Towards Decolonial Futures" at University of British Columbia. Founding member of Lanchonete.org. Works in the intersection of curating and producing different engaged art projects around gender & sexuality, decoloniality, migrations, right to the city and pedagogies.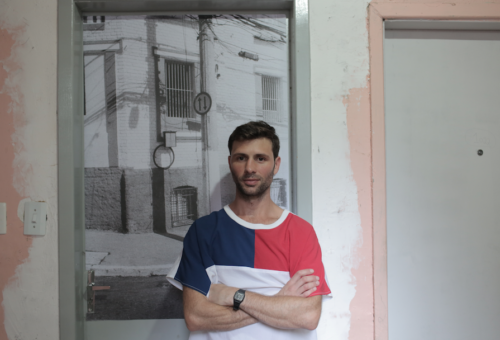 Mickaël Marchand
Mickaël Marchand graduated at ENSAG (Grenoble, FR) and UDK (Berlin, D). He received the "bourse des arts plastiques de la ville de Grenoble 2012." His shows include CNAC Grenoble, Centre d'Art de la Bastille, Galleria Suzy Shammah, Palazzo Rizo: Museo d'arte Contemporanea della Sicilla (Palermo) , the Latvian Centre for Contemporary Art and Künstlerhaus Bethanien (Berlin). Mickaël Marchand conceptual approach of installation incorporate photographs and videos as documentation. Repetition as a protocole of research create series of works linked to the cities he is traveling. Whatever humor that can be perceived, Marchands work has to do with the construction, the structure and the limits of balance. His artistic conscience has always been leading by the need to keep his installations real : "My pieces are in balance without cheating."
Mickaël was a guest of the Neighborhood Museum project.
Leandro Moraes (2017, 2018)
Leandro Moraes has been a photographer and documentary maker for twelves years, collaborating with national and international vehicles such as Folha de São Paulo, Revista Época, Portal UOL, Libération Newspaper, among others, as well as independent media, such as Mídia Ninja and Vai de Pé Magazine. Besides articles and portraits for communication vehicles, he also dedicates himself to personal projects which, in their majority, involve political and social matters. Leandro implemented the storytelling framework, conceptualized with Carina Paoletti, for the first year of actions of Lanchonete.org at Conjunto Santos Dumont (Encontros na Paim).
cargocollective.com/leandromoraes



Kadija de Paula (2017, 2018)
Combines food, text and performance to create situations and happenings that question the value of labor, resources and social habits. She is author and editor of independent published works, and has presented her research, performance and visual work in seminars, exhibitions, and happenings at U-Jazdswski Castle Warsaw, AZB Skulptur Platz Zurich; 67 Ludlow Street Gallery NYC; Sesc and Casa do Povo São Paulo; FLUCA Austrian cultural pavilion Plovdiv; Q21 Museums Quartier Vienna; Wachauarena Melk; 32ª São Paulo Art Biennial; MATADERO Madrid; Villa Romana Florence; Jan van Eyck Academie Maastricht; Casa Daros Latinamerica; United Nations University Tokyo; ArteBA; and MAM Medellin, amongst others.
Kadija was a guest of the Neighborhood Museum project.
https://kadijadepaula.hotglue.me/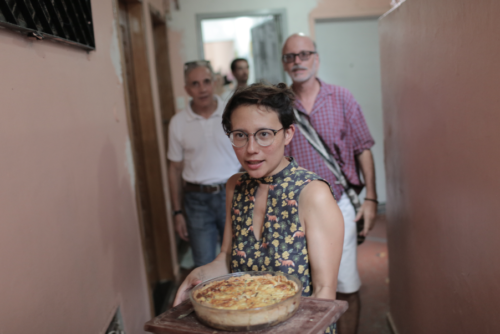 Jade Tang
Jade Tang's work oscillates between what was, what is, and what will be. She seize a moment during the life of a material, when a subject, architecture, or light, reaches its narrative potential at a precise moment. Before graduating she focused on working with glass as an experience, always surrounded by smoke and fire, wood ashes and steam. At the end she has been greatly influenced by the intensity of the glass studio atmosphere. Accordingly, her approach has expanded to include different materials – evolving, deteriorating, revealing… The question of renewal is now on another scale with her main project since three years : Perspective Résidentielle. She is working on site construction as a transition space. She is interested in the way inhabitants organise this space-time, how they adapt their habits to this new environment full of disruptions.
Jade was a guest of the Neighborhood Museum project.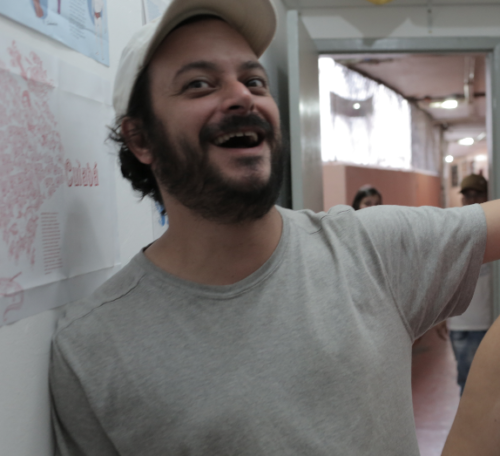 Chico Togni
With a Bachelor's Degree in sculpture by the Communication and Arts School of the University of São Paulo, in January of 2005, he participated in the Brazil's main salons and prizes, such as the Exhibition Program and the Acquisition Prize of the Cultural Center of São Paulo, the 14th Salon of Bahia, Rio de Janeiro's Funarte's "Prêmio Projéteis de Arte Contemporânea," April Salon in Fortaleza, Temporada de Projetos do Paço das Artes, among others. More recently, he participated in the artist research program of the Smithsonian Institution in Washington D.C. in the United States, and the exhibition Comic Sans in Quito, Ecuador.
Chico was a guest of the Neighborhood Museum project.
galeriapilar.com/artistas/chico-togni



---
2017
Livia Alexander
Livia Alexander is a curator, writer, and Chair of the Department of Art and Design at Montclair State University. Her work is focused on examining the relationship between art infrastructure and artistic production, urbanity, cultural politics of food and art, and contemporary art from the Middle East and Southeast Asia. She as curated and produced numerous art and film programs, exhibitions and events, showcased at the MoMA New York, Tate Modern, Sharjah Art Foundation, Queens Museum, The Film Society of Lincoln Center, Cinematheque Tangier, and many more. Alexander is co-producer of the research-based interactive documentary, Jerusalem, We Are Here (Canada/Palestine/Israel, 2016), directed by Dorit Naaman.
Livia Alexander was a guest of the Neighborhood Museum project.
Amber Art (Sidd Joag/Keir Johnston/Rebecca Peeler)
Amber Art and Design facilitates dynamic interactions between people and communities that create spaces for positive growth.
With over a decade of collective experience, Amber Art & Design's public projects, exhibitions and educational activities have engaged thousands of people, in hundreds of communities across the United States and internationally. We operate with the belief that art can be a collaborative and inclusive platform to initiate critical conversations. It can be collaborative and inclusive of marginalized voices. Amber Art & Design leverages resources from the art world for the purpose of community empowerment and public service. In April of 2017, Joag made a preliminary visit to Paim, which developed into the idea of the Neighborhood Museum.
amberartanddesign.com



Coletivo Amem
Coletivo Amem is a São Paulo-based artistic collective that promotes festivals, performances and debates focusing on race, class, gender, and public health.
Coletivo Amem was a guest of the Neighborhood Museum project.
https://www.facebook.com/ColetivoAmem/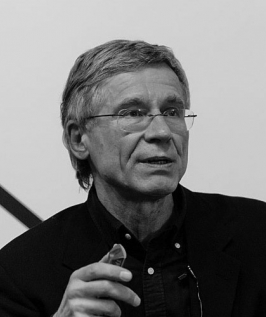 Jaroslav Andel
Jaroslav Anděl is a conceptual artist, photographer, art historian, curator, and pedagogue. He studied photography at FAMU (1967–72) and art history at Charles University in Prague (1969–73). Received his PhD from Charles University in Prague in 1982. Former director of the National Gallery in Prague's Museum of Modern Art, the author of Avant-Garde Page Design, Alexandr Hackenschmied, editor of Art Into Life: Russian Constructivism 1914-1932, Czech Modernism 1900-1945 and other books on 20th century art. In 2001 he initiated Excavating the Future symposium in Prague. From 2008 to 2014 he was Artistic Director of DOX, Centre for Contemporary Art, Prague. From 2004-2008, he was Acting Artistic Director at DOX. He lives in New York and Prague. Jaroslav Anděl teaches interdisciplinary seminars for Visual Art Studies and Humanities as an Adjunct Distinguished Senior Lecturer.
Andel included Lanchonete.org in Modes of Democracy before visiting. His 2017 research trip was a preparatory visit to consider Sao Paulo for a new traveling show entitled Radical Pedagogies.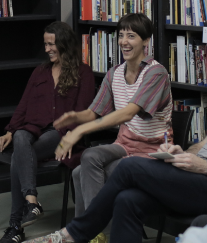 El Departamento de la Comida; Tara Rodriguez & Isabel Gandia (2015, 2017)
El Departamento de la Comida is a non-government collective for sustainable, regenerative, and resilient food projects in Puerto Rico, in constant collaboration and solidarity with food movements worldwide. Founded in 2010 as a multi-farmer CSA, this grassroots project has experimented with various models, including a store, commercial kitchen, product line, workshops, restaurant, event space, queer food business, and more. In 2019 El Departamento de la Comida reopens after Hurricane María flooded its space in 2017, as a nonprofit organization with four core programs: the FARM, the AGENCY, the KITCHEN, and RESOURCE LIBRARY.
El Departamento was a guest of the Neighborhood Museum project.
In 2015, Tara and Isabel made their first collaboration in the theme of food justice, during the San Juan Polygraphic Triennial.
@eldepartamentodelafood



DIG Ferreira
Dig Ferreira (illustrator). Graduated in Interior Design by the European Institute of Design. His work as a visual artist is based on three pillars: the #DesenhoRegistro, Galeria Mobile and the Research / Study Group # Eunaoseidesenhar. Member of the Bela Vista and Saracura Erê Social Network.
Dig was one of the first long-term residents at Conjunto Santos Dumont, and coincided with Amber Art Collective and the Neighborhood Museum project.
Joshua Furst
Joshua Furst is an American fiction writer. Joshua Furst's novel The Sabotage Café was named to the 2007 year-end best-of lists of the Chicago Tribune, the Rocky Mountain News and the Philadelphia City Paper, as well as being awarded the 2008 Grub Street Fiction Prize. He is also the author of the critically acclaimed book of stories, Short People. A frequent contributor to The Jewish Daily Forward, he has also been published in The Chicago Tribune, Conjunctions, PEN America, Five Chapters and The New York Tyrant among many other journals and periodicals and been given citations for notable achievement by The Best American Short Stories and The O'Henry Awards. He is a founding member of the literary collective Krïstïanïa.
After a short-stay at Edificio Copan in Lanchonete.org's residency apartment, Furst wrote the cronica, Sleeps a Man.
Jesse Hawkes
With a performance career including theater, opera, radio, and film, Jesse recently returned to New York after running youth theater, film and human rights programs in Rwanda, South Africa, Haiti, and Bosnia. Jesse holds a B.A. from Harvard University and lives in Harlem. As former executive director of Global Youth Connect, Hawkes' visit to Paim, during the Neighborhood Museum, for its activities on World Aids Day, was related to years of intercultural and LGBT activism.
Todd Lanier Lester (outbound: Via Farini)
Todd Lanier Lester is an artist, writer and cultural producer. He lives in São Paulo, where he works with Lanchonete.org—a project focused on the right to the city—with a group of fellow city dwellers. Todd founded freeDimensional, a network that helps artists in danger by providing safe haven in participating artist residencies, He is a Senior Fellow at the World Policy Institute and a Research Associate with both Laboratório para Outros Urbanismos at the University of São Paulo and Culturizing Sustainable Cities at the University of Coimbra. Todd serves as advisor to arts, rights and literary organizations in India, Mexico, Brazil, Germany and the US.
He had the original idea for Lanchonete.org.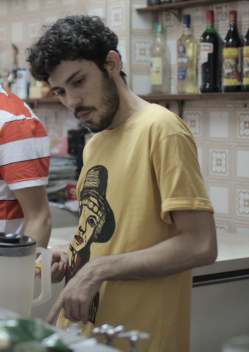 Adler Murada (2015, 2017)
Adler was born in Teresina, Piauí, Brazil (1986). He lives and works between São Paulo and Teresina. Adler is a visual artist—publication, drawing, installation and a range of collaborations—and independent editor/publisher. He sees his hybrid working style as a proposition for a contemporary artistic practice comprised of objects as well as cultural and social actions. Adler was one of the first long-term residents at Conjunto Santos Dumont, and coincided with Amber Art Collective and the Neighborhood Museum project.
Receitas da Paim cordel was produced during his residency at the Conjunto Santos Dumont. Murada also represented Lanchonete.org for its participation in Cosmopolis #1 Collective Intelligence (2017) in Paris at Centre Pompidou.
cargocollective.com/adlermurad/ADLER-MURAD



Carina Paoletti
Content Producer and Platform communicator. Graduated in International Relations by the Pontifícia Universidade Católica of São Paulo, Carina has passed through the editing of Editora Abril and Folha de São Paulo. She also develops works as a visual artist, mixing her experience as editor and trend researcher, in elaborating and constructing images. Along with Leandro Moraes, Carina conceptualized a storytelling framework for the first year of actions of Lanchonete.org at Conjunto Santos Dumont (Encontros na Paim).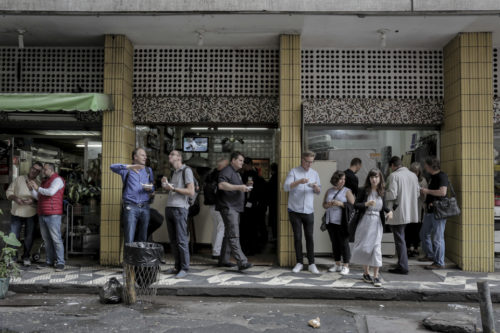 Van Alen Institute
Based in New York City, the Van Alen Institute is a 124-year-old not-for-profit that uses design to catalyze positive change in cities.
Each year they take their board of counselors–architects from around the globe–to a city to consider its urbanism and the built environment. For the first day of their 2017 visit to São Paulo, Lanchonete.org was the group's guide … showing them city center thru the lens of a five-year multidisciplinary deliberation on the right to the city. We had already performed this role for a visiting Princeton class, ART456 Contemporary Art: The World Picture the year before.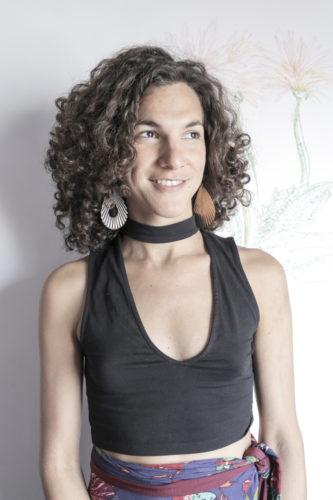 Mavi Veloso (2016, 2017)
Mavi is the mixture of patifaria with gambiarra-do-it-yourself. She is a transdisciplinary artist, performer, dancer, actress, singer, song-writer, and music producer, performance and visual artist, trans, queer, fashion, dag queen and graphic designer. Born in 1985 in Pacaembu in State of São Paulo, Brazil, currently lives in Amsterdam. Studied dance, theatre, music and circus through varied formal and informal training processes. Graduated in arts at State University of Londrina, Paraná, Brazil (2006-2009). Continued studies in performativity with COMO clube artist platform, São Paulo (2011-2014). Did a Post master in performance at A.PASS (Advanced Performance And Scenography Studies)(2014-2016), Brussels/Belgium. Master of Voice at Sandberg Instituut in Amsterdam. In 2017, in the occasion of World Aids Day, Mavi participated, alongside Visual Aids and MEXA, in the circuit "Lives/Bodies with HIV", a Lanchonete.org collaboration with Casa do Povo and the 11th Architecture Bienal of São Paulo. Also in 2017, Mavi's work TravaLíngua, in partnership with Cursinho Popular Transformação, was presented through Lanchonete.org's participation in the exhibition Diálogos e Transgressões, at SESC Santo Amaro. In 2018, Mavi's work took part in the show Textão, co-curated by Explode!, Lanchonete.org, and Lastro, at the Museu da Diversidade Sexual.
---
2016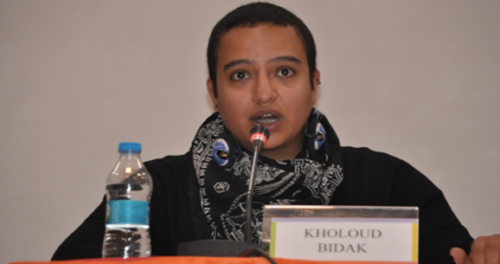 Kholoud Bidak
Kholoud Bidak is an Egyptian philanthropist who has worked since 2002 with minorities and oppressed groups through NGOs and collectives in different areas of the world. She addresses topics such as women's issues, gender, sexuality, well-being, and the environment through art, writings or self-expressing methods. In 2016, participated in the culmination of Queer City, which was staged in the occasion of the 32nd São Paulo Bienal. After which, she attended the AWID meeting in Salvador, Bahia, for a women human rights defender wellness session. AWID is an international, feminist, membership organisation committed to achieving gender equality, sustainable development and women's human rights.
Paulo Bueno
Bueno is a Sao Paulo-based photographer. He documented the monthly dinner series, janta: queer food/queer politics throughout the year-long Cidade Queer cycle.
hcargocollective.com/paulobueno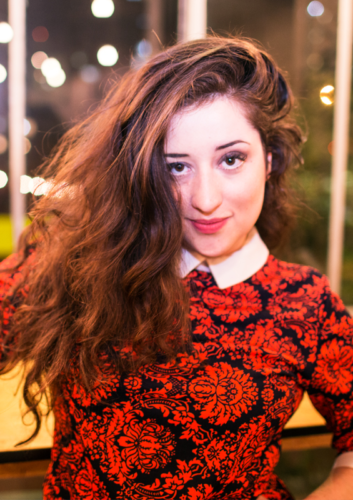 Danila Bustamante
Danila Bustamante is a videomaker. Creator of illustrious thoughts, she seeks to, through the production of images, different and unexpected ways of eternalizing a moment. She has participated in creations, collaborations, photographies, videos, video-installations in national and international festivals, such as FILE – Festival Internacional de Linguagem Eletrônica and "City One Minute São Paulo", Holland and Rietveld Arsenale, Italy. Had a scholarship at the "Munich International Film Festival Seminar / FilmFest Munchen, Germany. Currently collaborates with the Cineclube Socioambiental Crisantempo (SP), Goethe Institut São Paulo (SP), Mostra Live Cinema (RJ), Prix Jeunesse Brasil (SP), audiovisual and dance artists, is part of the project DIANA, about studies on urban dances and Waacking. And, in 2017, directed her first documentary entitled "QUEER CITY / CIDADE QUEER", in partnership with ArtsEverywhere and Lanchonete.org.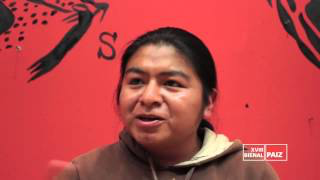 Edgar Calel (2016, 2020)
Edgar Calel. Edgar Calel Apen was born in Chi Xot, Comalapa, an Indigenous community called Maya Kaqchikel, Guatemala. In 2016, he was an artist-in-residence with Lanchonete.org and Lastro at the Occupation São João in São Paulo. He returned in 2019/2020 to lead a mural project at Conjunto Santos Dumont.
See Calel's intervention at the Sao Paulo Goethe Institute during Zona da Mata.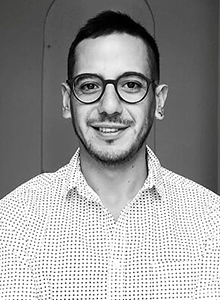 Eduardo Carrera
Eduardo Carrera is a curator, researcher, and art blogger. He received his degree in visual art from the Universidad Catolica in Ecuador. He worked as a curator for Center de Arte Contemporaneo in Quito, Ecuador (2011-13). Carrera is currently the Research Coordinator at Fundacion Museos de la Ciudad. He is also the Director and Curator of No Lugar-AC, a space for exhibitions and residencies. Carrera is the coordinator for Premio Brasil–Arte Emergente and has curated various exhibitions such as SEXO-DROGAS & ROCK N ROLL, Quito (2013); Situaciones de hacinamiento, Quito (2013); EL DESEO ES LA FORMA, CAC, Quito (2013); EVERNESS, Alianza Francesa, Quito (2013); La (in) materialidad de la linea, No Lugar-AC, Quito (2012); and PAROLE, No Lugar-AC, Quito (2012). In 2016, participated in the culmination of Queer City, which was staged in the occasion of the 32nd São Paulo Bienal. Along with Pato Hebert and Todd Lanier Lester, created the concept of Queer City landing in Quito during its week of LGBT Pride celebration, in 2017, in partnership with No Lugar and CAC.
Ataqueridas, Pato Hebert, by Eduardo Carrera
https://www.eltelegrafo.com.ec/noticias/cultura/7/queer-city-pone-en-dialogo-la-ciudad-y-los-cuerpos-diversos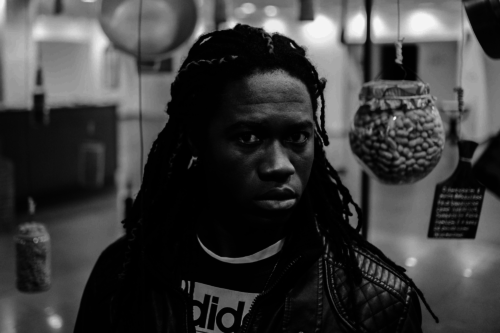 Episode Haiti
Episode Haiti was a three month process of the artist residency of the Haitian photographer Pierre Michel Jean in the city of São Paulo, invited by Lanchonete.org in partnership with artist Daniel Lima and with Novas Diásporas/Invisíveis Produções, with support by FOKAL – Fondasyon Konesas ak Libète / Fondation connaissance et liberté and ArtsEverywhere.
episodiohaiti.lanchonete.org



Paulo Goya (2015, 2016)
Paulo Goya is an actor, known for Confessions of a Brazilian Call Girl (2011), Carpe Aeternitatem (2014) and (fdp) (2012). After leading the Queer City opening event, a walk with Thiago Carrapatoso that looked at changes in the city center through a queer lens, Paulo asked: "Why not keep meeting in such informal ways?" And offered a series of monthly dinners, with Carrapatoso, at his home, Casarão do Belvedere, a space that seeks to establish a constant dialogue with the city of São Paulo not only through cultural events, but also making proposals to improve the social and economic relations of its inhabitants.
The monthly dinner series, janta: queer food/queer politics became the 'backbone' of the year-long Cidade Queer cycle.
Pato Hebert (2016, 2017)
Patrick "Pato" Hebert is an artist, educator and organizer. His work explores the aesthetics, ethics and poetics of interconnectedness. The practice works across a range of media including photography, installation, sculpture, language, light, temporality and graphic design. Progressive praxis, spatial dynamics and the spirit of social topographies are of particular interest. In 2016, participated in the culmination of Queer City, which was staged in the occasion of the 32nd São Paulo Bienal. Along with Eduardo Carrera and Todd Lanier Lester, created the concept of Queer City landing in Quito during its week of LGBT Pride celebration, in 2017, in partnership with No Lugar and CAC.
Ataqueridas, Pato Hebert, by Eduardo Carrera
https://www.eltelegrafo.com.ec/noticias/cultura/7/queer-city-pone-en-dialogo-la-ciudad-y-los-cuerpos-diversos
patohebert.com



Aaron Landsman
Aaron Landsman is a theater artist, performer and teacher. His work includes site-specific productions in the kinds of places where people perform their lives: homes, offices, buses and meeting rooms, as well as more traditionally staged works."Perfect City", Aaron's multi-year year work that took place during the FIAF Crossing the Line Festival, in New York, brought young people from the Lower East Side into conversation with architects, urban planners, and critics to imagine answers to pertinent questions about gentrification, capitalism, and community. Aaron received the Princeton Fellowship in 2016, through which he was able to visit Lanchonete.org in São Paulo, on a research trip. This was the second half of Todd Lester's participation in the 2016 Perfect City performance at the Abrons Art Center, which included a visit to São Mateus em Movimento, hosted by Coletivo Coletores.
Diane Lima
Diane Lima is an independent curator, researcher, and creative director She has a master's in Communication and Semiotics by PUC-SP, and her work is focused on experimenting multidisciplinary curatorial practices in a decolonial perspective. She makes the cultural platform NoBrasil as well as Afro Transcendence, a project on immersive creative processes that occurs annually. Her work on Afro Transcendence lead to the co-hosting, with Lanchonete.org, of Lucia Nhamo in São Paulo.
https://www.goethe.de/ins/br/pt/kul/sup/echoes/tln/dianelima.html
http://nobrasil.co/lanchonete-instituto-goethe-recebem-lucia-nhamo-no-novas-diasporas-episodio-haiti/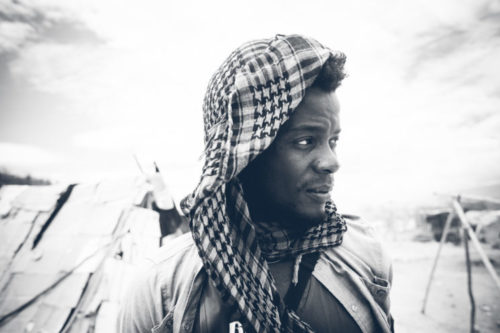 Pierre Jean Michel
Pierre Michel Jean is a photojournalist based in Port-au-Prince. He was invited by Lanchonete.org and FOKAL to complete a three-month residency in São Paulo, where he developed research portal on Haitians living in São Paulo since the 2010 earthquake.
This project was supported by artist Daniel Lima.
http://pmfotografi.visura.co/
episodiohaiti.lanchonete.org



Lucia Nhamo
Lucia Nhamo is a Zimbabwean visual artist. She explores counter-narratives and power relations through performance, animation, video, printmaking and sculpture. She was awarded the Goethe/Lanchonete residency prize at Bamako Encounters in 2015. The Goethe Institut and Musagetes/ArtsEverywhere support the juried prize of a two- month residency for an artist from Bamako Encounters with Lanchonete.org in São Paulo. The residency prize is awarded to a female artist whose work broadens and/or challenges perspectives on contemporary African migrations.
https://www.goethe.de/ins/br/pt/sta/sal/ueb/res/luc.html
http://nobrasil.co/lanchonete-instituto-goethe-recebem-lucia-nhamo-no-novas-diasporas-episodio-haiti/
https://www.contemporaryand.com/magazines/the-tangled-histories-of-disconnected-places/, by Lucia Nhamo.
Jean-François Prost
Jean-François Prost is a visual artist based in Montreal, Quebec. He has a degree in environmental design at Université du Québec à Montréal and in Architecture at Carleton University (Ottawa). He is mostly known for his investigations in spatial and social practices in the city, his practice in relational art and for being the foundator of the artistic platform Adaptive Actions. Among other projects, he has worked and exposed at La Biennale de Montreal(2002), International Architecture Biennal Rotterdam (2003), Liverpool Biennial (2006), Lisbon Architecture Triennal (2013) and International Architecture Biennale in São Paulo (2013).
Jean-Francois visited Lanchonete.org on two occasions, both during the 2016 cycle of Queer City. The first visit was a research trip to consider an intervention in São Paulo by his platform, Adaptive Actions and to present at Urban Policies for Transitional Public Spaces, a conference convened by OUTROS: Laboratory on Other Urbanisms at the architecture faculty of the University of São Paulo and hosted by the Goethe Institute. On his second visit during the culmination of Queer City, Jean-Francois produced an intervention on the Minhocão (elevated street that becomes a pedestrian walking area on the weekends) and collaborated with MEXA on a project at Casa Florescer, a transgender support center. The latter was called Acronymia em São Paulo.
Prost's book Heterotopia was one of the influences we considered in making the Cidade Queer queer cycle.
jean-francoisprost.blogspot.com
jean-francoisprost.blogspot.com



Pony Zion / House of Zion
Born and raised in the busy streets of Harlem, Devon "Pony" Webster has dedicated his life to dance since the tender age of 10. Pony has also mastered the Art of "Vogue". A form of dance that capitalizes and displays the contours of the body through enhanced flexibility and finesse. Battling in competitions for voguing, Pony is a Legend in the underground "Ballroom" community where Voguing was created and has been deemed so for the last 5 years. He has been a member of the House/ball community since 1998.. More recently Pony is taking Vogue to the next level by creating the first Vogue Dance Company "Vogue Evolution", whose mission was to do social justice and HIV Prevention through the art of vogueing. They have traveled across the world performing and standing for Gay Rights while teaching Vogue Classes to the public in workshops called "Vogue Theory".
Pony Zion visited in 2016 as a part of Queer City and the EXPLODE! Residency. Along with Michael Roberson he led the process of planning São Paulo's 1st international 'ball', ATAQUE! at Praça das Artes in the Center, free and open to the public. ATAQUE was a day-long event that included a variety of workshops and discussions on themes on public health, HIV, questioning the dichotomy of Center/Periphery, and historicizing 'ballroom' through the lens of black and hispanic social struggles for access to healthcare. At the end of this day, he invited two participants, Kon and Felix Pimenta to be the Mother and Father of Brazil's House of Zion. Pony returned in January 2019 to witness and support the third annual Ball that started after ATAQUE.
See the House of Zion Debut at Luv 'Til It Hurts launch.
Queer City (2016, 2017)
Todd Lester, Raphael Daibert, Pato Hebert, Edições Aurora, Coletivo Amem, and EXPLODE! (Outbound: Quito, 2017) (Outbound: NYC, 2017)
Queerness is a broad term, one that can certainly be linked to a range of LGBT+ politics and realities, as well as histories, futures and places. For our purposes, Queer City opens a discussion on how we live and work in, share and survive the contemporary city, with São Paulo as our outlook. We are therefore equally interested in acknowledging common ground and understanding counter narratives.
During the program, there were thematic Jantas at the actor Paulo Goya's Casarão do Belvedere. During the festa julina event, the Transarau, in partnership with Cursinho Popular Transformação, Jup do Bairro and Linn da Quebrada were headliners with a performance that took place in front of the house.
"Janta Dispatches: Technoqueer", by Thiago Carrapatoso.
"Janta—Comida Queer, Política Queer: Notes on a Methodology", by Thiago Carrapatoso.
cidadequeer.lanchonete.org



UltraRed
Ultra-red are a sound-based art and political collective founded in 1994 by two AIDS activists. Originally based in Los Angeles, the collective has expanded over the years with members across North America and Europe. Members in Ultra-red range from artists, researchers, and organizers from different social movements including the struggles of migration, anti-racism, participatory community development, and the politics of HIV/AIDS. In 2008 they began working explicitly with practices of popular education, setting up learning experiments for students, artists, and community organisers under the name the School of Echoes.
Michael Roberson and Robert Sember participated in the EXPLODE! Residency and other culminating activities of the Cidade Queer cycle.
www.ultra-red.org



Lorena Vicini (2013, 2014, 2015, 2016 Outbound: Malta)
Lorena Vicini comes from São Paulo, works as publisher and cultural management and at the moment is PHD student at the Kunsthoschule Kassel. She is journalist and holds a Master on German Literature (Universidade de São Paulo). From 2015-2017 she coordinated Episodes of the South a project from Goethe-Institut São Paulo, in which context she developed projects aiming to decolonize knowledge from a "south" perspective. Lorena is co-author of the following publications: "Inspirador: international guidelines for sustainable cultural management" and Developing identities to improve collectivity.
Vicini interviewed Todd Lester for BOMB Magazine at the launch of Lanchonete.org and joined the project thereafter, leading on projects with Cidades Sem Fome and Occupation São João.
See the Lanchonete.org brochure Lorena designed for the Sao Paulo X Bienal de Arquitetura.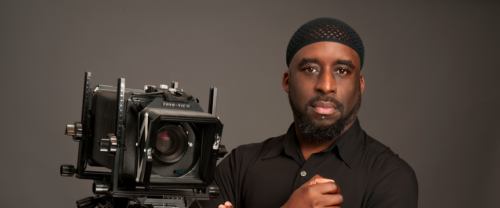 Ajamu X
Ajamu X is a British artist, curator, archivist and activist. He best known for his fine art photography, which explores same-sex desire and the Black male body, and his work as an archivist and activist to document the lives and experiences of black LGBTQ people in the UK.
Ajamu participated in the culminating activities of Cidade Queer including the ATAQUE! Ball and Suitcase Under the Bed, a workshop he offered in collaboration with Ponto Aurora.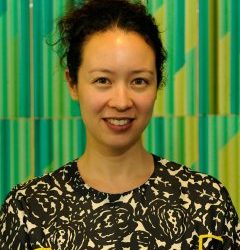 Irene Small
Small designed an advanced course for Princeton's Art & Archaeology Department entitled ART456 Contemporary Art: The World Picture (2016).
In 1989, an exhibition titled Magiciens de la Terre (Magicians of the Earth) opened at the Centre Georges Pompidou and the Grande Halle de la Villette in Paris, signaling a sea change in international contemporary art. While prior exhibitions of contemporary art at such scale had focused primarily on art produced in Western Europe and the United States, relegating aesthetic production from much of the rest of the world to minor roles designated "national," "ethnic," or "vernacular," curator Jean-Hubert Martin made the polemical decision to present fifty Western artists alongside fifty non-Western artists, mixing avant-garde, traditional, quotidian, and ritualistic practices at will. All the participants, Martin ventured, were "magicians" of the world, and their artworks were "containers of metaphysical values." In an interview he stated that the show was nothing less than "the first truly international exhibition of contemporary art." While Magiciens de la Terre was heavily criticized (for its exoticism, spectacular character, and deliberate decontextualization, for example), it nevertheless marked a new era of mobilizing large-scale art exhibitions as a means to question, bridge, and transform cultural divisions across the world. Almost thirty years later, with the international mega-exhibition and its accompanying critical discourses a fixture within the art circuit, we can recognize how strikingly Magiciens de la Terre marked the "global turn" in contemporary art.
A key component of the course was a field trip over fall recess to visit the 32nd São Paulo Bienal. Similar a visit by the Van Alen Institute in 2017, Lanchonete.org was invited to be the group's guide for the first day of their short trip.
Zona da Mata
The Zona da Mata (ZdM) project was conceived as a permanent environmental lab, to be developed in a participative way, engaging the local community and the periphery's. It was conceived by the Ateliê Mata Adentro and incubated by the collective Lanchonete.org, with the support of the Ministry of Culture and Lanxess. The project aimed to approach, through workshops and interventions, concepts of agroecology, permaculture, and agroforestry.
Zona da Mata was a three-way partnership between artist Rodrigo Bueno (its author), the Goethe Institute and Lanchonete.org (its producer).
---
2015
Pepe Dayaw
Joseph Michael Patricio is Pepe Dayaw. 'Pepe Dayaw' is a work-in-progress. In this work lies a blend of folklore, precarious technologies and funky improvisations whose mission is to research and choreograph living designs and sociality. Formally educated in the University of the Philippines, University of Amsterdam, University of Warwick, the National Museum of Reina Sofia Madrid and the Kaloob Philippine Music and Dance Ministry, Pepe performs, having trained in several dance disciplines such as pangalay and butoh, a self- taught chef, polyglot and masseur; and a professional karaoke singer. Born in Manila and grew up everywhere, Pepe is a leftover of past lives that get renewed each time he performs. He started cooking out of nostalgia for island tropical memories and has since been utilising this practice as a research tool for rehearsing emergent democracies through his independent production platform Nowhere Kitchen.
Pepe Dayaw visited Lanchonete.org twice. On his second visit he offered one of the five artist-prepared banquets in support of FICA / Fundo Imobiliário Comunitário para Aluguel; spoke to a class at FAU-USP; created a sound and food performance at Casa Tofiq; and lived at the Occupation Sao Joao where he was the featured guest at their monthly Cafe Imaginario.
cargocollective.com/josephpatricio
pepethework.wordpress.com
nowherekitchen.com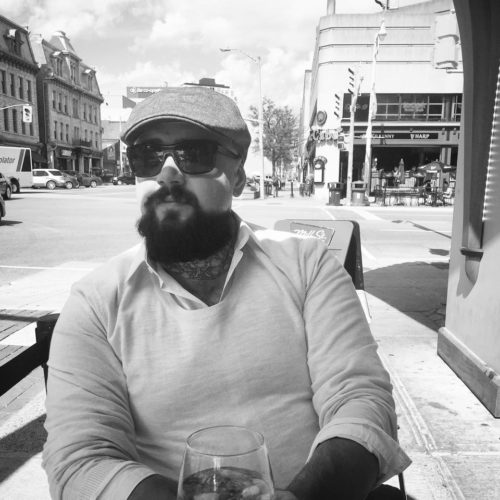 Blake Morris
Blake is a private chef in Toronto, Ontario, Canada. He is from Guelph, Ontario, Canada, and moved to Toronto when he was 18 to attend the culinary school of George Brown College. During Summers for the past seven years, Blake has been one of the head chefs for Wasan Island, an international conference center in the Muskoka Lakes, north of Toronto. In addition to Canada, he has lived and worked in London, Berlin, and Guatemala City. In Guatemala City he helped create a lunch program for people who are homeless with local restaurants, and organized a monthly "Free Dr. Day" that brought doctors to an underserved community to offer pro bono care.
Morris along with Alyssa Becker–both chefs in Toronto–visited Lanchonete.org before the collective purchased the physical lunch counter/bar in order to plan the needs of a functioning 'restaurant' within or overlapping the art project. Morris and Becker offered three of the five artist-prepared banquets in support of FICA / Fundo Imobiliário Comunitário para Aluguel across three weekends.
Alyssa Becker
Chef Alyssa Becker entered the Toronto culinary scene after graduating from George Brown College in Toronto in 2008. Chef Becker completed the Chef Training program and the post-graduate French Culinary Arts program where she studied alongside chefs in Toronto as well as at the ITHQ – Institut de tourisme et d'hôtellerie du Québec in Montreal, and at the Institut Paul Bocuse in Lyon, France. Alyssa assisted in opening Rodney's by Bay in downtown Toronto (2009), and worked as Head Chef at John and Sons Oyster House (2012-2015). She has also worked as the Executive Chef at Wasan Island since 2009, an International conference centre situated in the Muskoka Lakes, Ontario, where she is currently the Operations Manager. Chef Becker is highly driven by the food culture that Toronto celebrates and is continuously inspired by her travels to gain more knowledge of international cuisine.
Becker along with Blake Morris–both chefs in Toronto–visited Lanchonete.org before the collective purchased the physical lunch counter/bar in order to plan the needs of a functioning 'restaurant' within or overlapping the art project. Becker and Morris offered three of the five artist-prepared banquets in support of FICA / Fundo Imobiliário Comunitário para Aluguel across three weekends.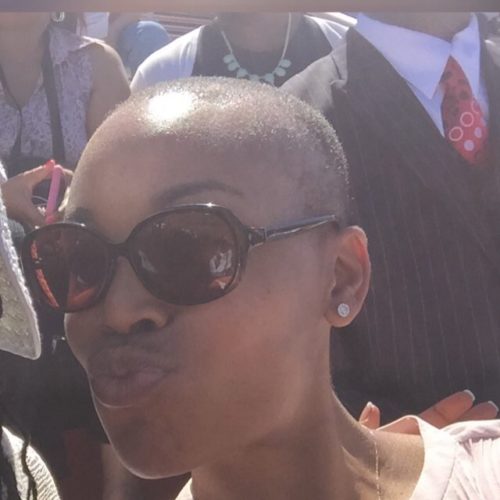 Jeaná Morrison
Jeaná Morrison is a doctoral student at Drexel University's School of Education. Her research interests include access and equity in higher education and the negotiation of marginal identities in education contexts. Her dissertation research will examine Black Brazilian students attending university under the quota system.
Morrison convened a discussion group for her research hosted by Thiago de Paula Souza.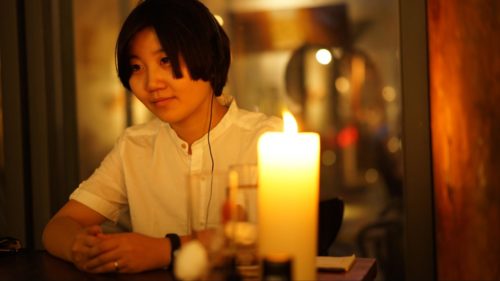 梁丹丹 Dandan Liang
梁丹丹 (Dandan Liang) is a theatre producer, manager, performer and director from Beijing. In 2008, she co-founded and began operating the very first independent theater in China – Beijing Penghao Theater. It is still the only theatre in Beijing to present a wide variety of performances. Since it's founding, the 110 person black-box theater in Beijing has hosted over 200 different performances from artists around China and the world. By acting as a public Chinese theatre it has become an essential cultural force: cultivating original pieces, hosting international festivals and setting the stage for a theater community and dialogue in Beijing that previously did not exist. In 2014, Dandan enrolled in the Hong Kong Academy for Performing Arts to learn how theater organizations around the world operate. Liang's residency began by visiting the Chinese-operated shopping malls in the '25 de Março' area of Sao Paulo, and culminated with an intimate cafe intervention for which each audience member signed up for a one-to-one performance. At the end of her stay, Liang offered one of the five artist-prepared banquets in support of FICA / Fundo Imobiliário Comunitário para Aluguel.
penghaotheatre.com/BugPiao/show-467.html
globaltimes.cn/arts/



Roberto Tejada
Roberto Tejada is author of the poetry collections Full Foreground (Arizona, 2012), Exposition Park (Wesleyan, 2010), and Mirrors for Gold (Krupskaya, 2006). An art writer and historian, his other publications include National Camera: Photography and Mexico's Image Environment (Minnesota, 2009), A Ver: Celia Alvarez Muñoz (Minnesota, 2009), essays in books on photographers Graciela Iturbide and Miguel Rio Branco, and critical writings on contemporary U.S. and Latino American artists in Afterimage, Aperture, Bomb, The Brooklyn Rail, SF Camerawork, and Third Text. Both Tejada and Todd Lester had a similar idea for a Publication Studio in Sao Paulo. Lanchonete.org and Ponto Aurora held a workshop launch event for Publication Studio-São Paulo during the 2015 Tijuana Book Fair at which Tejada spoke.
www.uh.edu/class/english/people/faculty/tejada/



Steph Yates
Steph Yates is an artist, musician, and bookmaker living and working in Guelph, Ontario, Canada. Her practice involves stop-motion animation, installation, kinetic sculpture, printmaking, and mixed media work, which she is currently exploring as an artist in residence at The Boarding House Arts Incubator Program. Since 2013, Yates has been working with Publication Studio Guelph as its studio coordinator, bookmaker, member of the editorial group, and teacher of various hands-on workshops. Yates can often be seen performing in a slew of local bands, and her own musical projects include garage-pop outfit Esther Grey and sparkle-punk duo Cupcake Ductape. Yates' residency between Ponto Aurora and Lanchonete.org was a part of creating Publication Studio-São Paulo and drew from her experience managing a Publication Studio in Guelph, Ontario.
stephyates.com



Jaime Lauriano
Jaime Lauriano (*1985, São Paulo, Brazil) holds a degree in Visual Arts from São Paulo's Centro Universitário Belas Artes. His work discusses the structures involved in the formation of public space and the history of the development of the Brazilian state. It uses strategies present in contemporary audiovisual productions (such as advertising), of archival materials and field research, to leverage its discussions. Among his most recent exhibitions are the following solo shows: Impedimento, Centro Cultural São Paulo, São Paulo, Brazil, 2014; Em Exposição – Sesc Consolação, São Paulo, Brazil, 2013; Olhares, Escutas E Outras Histórias, SESC, Ribeirão Preto, Brazil, 2010. And the group shows: PIESP Exhibition 2013-14 / Programa Independente da Escola São Paulo, Casa do Povo, São Paulo, Brazil, 2014; Tatu: futebol, adversidade e cultura da caatinga, Rio Art Museum (MAR), Rio de Janeiro, Brazil, 2014; Taipa-Tapume, Galeria Leme, São Paulo, Brazil, 2014; Espaços Independentes: A Alma É O Segredo Do Negócio, São Paulo, Brazil, in 2013. Lauriano along with Todd Lester and Thiago Goncalves produced 'Maniçoba' an intervention at the 10th Bamako Encounters.
galerialeme.com/en/artist/jaime-lauriano/?section=bio



Thea Little
Thea Little is a choreographer, performer, musician, and composer born and living in New York City, USA. She holds an MFA in Dance from Hollins University and a BA in Dance from the School of General Studies at Columbia University. Thea works collaboratively with trained dancers, non-dancers, and performance artists, as well as with artists in other mediums, and draws a lot of her material from improvisation, with performances ranging from loose to set structures depending on venues and concepts. Thea is primarily interested in issues of boundaries, stretching what is foreign to home, and what is rigid and controlling to accepting and nurturing. Little along with Niki Singleton visited to conduct research for future intervention combining choreography and installation.
thealittle.com



Niki Singleton
Niki Singleton works in drawing, painting, digital art, found material sculpture and installation and performance. Born in Vancouver, Canada, to African and European parents, Niki is now based in Brooklyn after traveling and living abroad for 10 years. She has undertaken residencies in France, the Netherlands, New York and Connecticut, and has had solo exhibitions at the Holocaust Museum (Dallas), TVAA Gallery (Dallas) and Imagine Ic (Amsterdam). She holds an MFA from the New York Studio School. Singleton along with Thea Little visited to conduct research for future intervention combining choreography and installation. While in Sao Paulo she did the ground work for a graphic zine, Looking for Lesbians.
nikisingletonstudio.com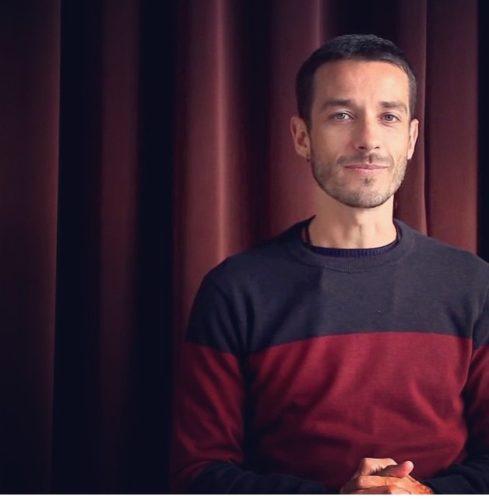 Carlos Motta
Carlos Motta is a multi-disciplinary artist whose work draws upon political history in an attempt to create counter narratives that recognize suppressed histories, communities, and identities. His work is known for its engagement with histories of queer culture and activism and for its insistence that the politics of sex and gender represent an opportunity to articulate definite positions against social and political injustice. Motta joined Maya Mikdashi for the first Cidade Queer cycle in late 2015 when their film 'Deseos' was screened at MIX Brasil.
carlosmotta.com



Maya Mikdashi
Maya Mikdashi is a Mellon Postdoc at the Institute for Research on Women and the Department of Women and Gender Studies at Rutgers University. Maya works at the intersection of legal anthropology, feminism, queer theory, and theories of sovereignty, secularism and religion. She has worked on a number of documentary and narrative film projects, and continues to edit and write for Jadaliyya, an e-zine that she co-founded and that is centered on critical approaches to studying the transnational Middle East. Mikdashi joined Carlos Motta for the first Cidade Queer cycle in late 2015 when their film 'Deseos' was screened at MIX Brasil.
mayamikdashi.com



---
2014
Jakub Szczęsny (2014, 2015)
Jakub Szczęsny is a co-founder of Centrala, a design platform from Warsaw, Poland. He operates globally with both architectural and artistic assignments, one of which takes place in frame of the Lanchonete.org project in São João Occupation in São Paulo's downtown. His project of writer's studio named Keret House was included in the permanent collection of MoMA in 2013. Jakub was the first resident of Lanchonete.org, and, during his stay at the São João Occupation, developed a flag-making workshop*, with Isabel Gandía, Raphael Daibert, e Lorena Vicini. Jakub Szczęsny returned the following year to help conduct a garden-making workshop at Occupation São João on which the Hortas Livres guide was based.
*See the workshop process in Portuguese on the Mapeamento Jardinagem territorialidade site.
---
2013
Adham Bakry
Adham Bakry is a graphic designer, illustrator and photographer with his BA in architecture. He illustrated the Lanchonete.org process for a book chapter, Anatomy of a Durational Project, Lanchonete.org (2013-2017)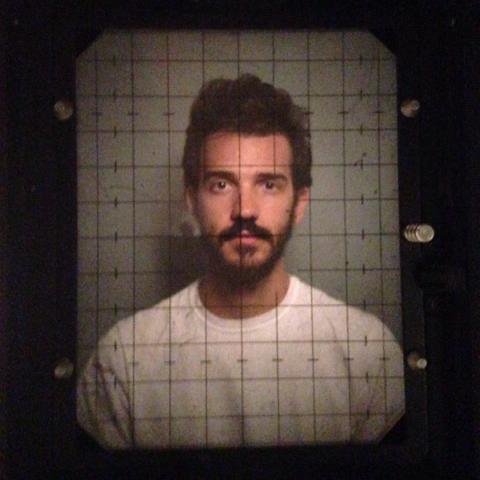 Leandro Viana (outbound: Dhaka, Bangladesh for Chobi Melo festival)
Originally from São Paulo, Brazil, Leandro Viana is a freelance photographer based in New York City. After breaking into the field through fashion, editorial, and advertising photography, most notably at DPZ, one of Brazil's leading advertising agencies, Leandro began documenting social issues such as immigration, refugees, and human rights. Over a year of working with Lanchonete.org, Viana offered family portraits to the 60 families living at Occupation Sao Joao.
leandroviana.com



---
2012
Ghawazee Coletivo de Ação
Ghawazee is a transdisciplinary performance action collective, made up of women with different artistic backgrounds, which investigates the expressions of the feminine through artistic actions presented in public spaces. The collective is searching for the creation of an experimental language practice that forges a temporary, transgressive disruptions in the order of everyday life through artistic actions, intended mostly for the local, found and unforeseen public. For the October 2012 launch of Lanchonete.org, Coletivo Ghawazee created an ambient performance on the balcony of Pivo Art and Research at Edificio Copan in partnership with Casa das Caldeiras where they were in residency at the time.
facebook.com/ghawazeecoletivo
vimeo.com/ghawazeecoletivo